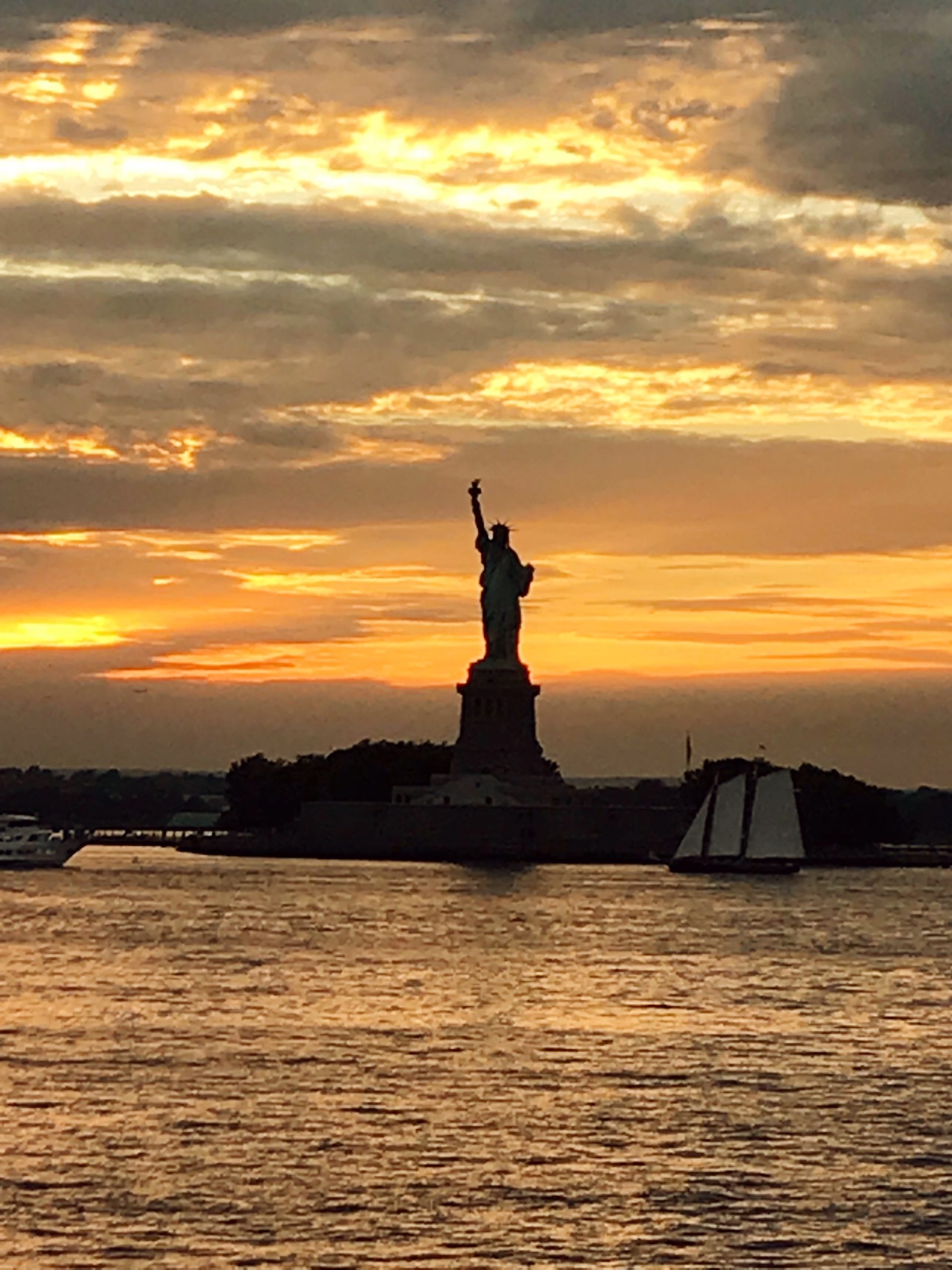 What about spending the summer in NYC ?
Ok, this is not any dream destination, whatever. I've been there for a few days now, and I'm still marveling at this city that never sleeps. Why so much enthusiasm? Let me explain.
My first time in New York was on my 30th birthday. It was just a teenager dream. And the series Sex and the City had only strengthenedmy desire to throw me with lost body in the discovery of this city. The first time, I stayed only 4 days during September. Cool temperatures during the whole stay and an very touristic circuit. The red Hop-On/Hop-Off bus that allows to visit the city (without any small flagged guide, don't push it), Times Square obviously, the 5th avenue to feel like Carrie Bradshaw for a minute, Chinatown and Little Italy and to finish, the Statue of Liberty. Honestly, I hadn't seen much, but I was in awe of all these buildings, in the midst of that energy that only New York can provide.
Second time, 3 years later, in January. It was so cold that I discovered that unsuspected parts of my body could freeze. But I was with my family and the atmosphere was great so I loved it, Again! The only drawback when you come back to a city that has been visited before with people who have never visited it is that there is a good chance that you will do exactly the same thing, Again! And I did not miss the difference that we saw the Statue of Liberty very far this time, from a ferry view (Only half a tourist left).


Today, it's my third stay in this city and I discover it differently. It is with pleasure that I redo all these sights that amaze me every time. Here are my favorites from this years visit:
Times Square again and again. A whirlwind of madness in the city.
Central Park to take a break in the greens.
Chinatown for good food and small prices.
Soho and the 5th avenue for shopping obviously.
Greenwich to dive back into the Friends series and also for the atmosphere.
Take theStaton Island ferry
(for free) 
and see the sunset dive onto Manhattan.
Have a drink in one of the many jazz, soul, hip hop bars around town.
Have a drink on a rooftop
(think to book your table first though).
Visit on of the various flea markets in the city (
check dates and times online).
Go to Harlem for its history and enjoy real soul food.
Visit Brooklyn for its cultural wealth.
Cross the Brooklyn bridge by bike to Manhattan
(not easy with pedestrians on the same track)!
Visit the Empire State building at night.
Take the red bus if you do not have the time to travel the city up and down by walk.
Check out Green Acre Park, a waterfall in the heart of the New York bustle.
Take a walk on the High Line for an atypical ballad.
Finally visiting the Statue of Liberty with the audio circuit: it's very moving.
Of course, I could give you a hundred pages on what to do in this city. And despite my three trips, I know I would not have seen everything. Let yourself be carried away by this euphoria, take quiet breaks, look, photograph, film, walk, run, laugh, but do not hold back. This city is unique, just like you, so be one with it, it will give it back to you …
Thia